Hudson Maxim Elementary School
Mrs. Katherine McFadden
Principal
Mrs. Ana Marrazzo
Secretary
(973) 398-8807
Ms. Nancy Pascarella
School Nurse
(973) 770-8892
Attendance
(973) 398-4256
News Flash
This area is better with Adobe Flash.
Click here to get the free Adobe Flash Player
Free Summer Meals for Kids
Text "Food" to 877-877 or call 1-866-3-HUNGRY for summer meals locations. Envie mensaje de texto "Food" al 877-877 o llama al 1-877-8-HAMBRE para encontrar ayuda en consenguir. For more information, click here or call 609-292-4498.
Public Technology Center

The Hopatcong Borough Schools Technology Center's school hours will end Wednesday, June 8. Summer hours run from July 5 - Aug 25
Tuesdays & Thursdays, 4pm - 7pm
Little Chiefs Preschool Orientation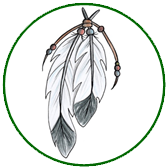 The Little Chiefs Preschool is accepting applications for the 2016-17 school year! Click here for more information on the program!
Parent Advisory Committee
Parents of all school level students are invited to become a part of the Parent Advisory Committee to further create the vision and goals of the district. Click on the image above for more details.
Superintendent's State of the District Report
On behalf of Superintendent Randina, please click here to view an important letter regarding the State of the District Report.
Day Plus Registration 2016-2017 School Year
Click here for the Day Plus Registration for the 2016-2017 School Year!
Board Meeting Cancelled
The Regular Board meeting scheduled for Monday, July 25, 2016 has been cancelled. It has been rescheduled for Monday, August 1, 2016 at 7:00p.m. in the Board Meeting room.
Upcoming School Calendar
HBS

7/25 : CANCELLED * Board Meeting, 7p, Admin Bldg

HBS

8/1 : Board Meeting, 7p, Admin Bldg

HBS

8/15 : Board Meeting - Goals Mtg, 7p, Admin Bldg

HBS

8/22 : Board Meeting, 7p, Admin Bldg

HBS

9/19 : Board Meeting, 7p, Admin Bldg

HBS

10/24 : Board Meeting, 7p, Admin Bldg

HBS

11/28 : Board Meeting, 7p, Admin Bldg

HBS

12/19 : Board Meeting, 7p, Admin Bldg
Important Links
HUDSON MAXIM SCHOOL
Vol. 12 No. 10 June 3, 2016
We Will Miss You!
A big congratulations to Mrs. Judy Grogan and Mrs. Christina Gordon who will be retiring from the
Hopatcong School District at the end of this school year.
Mrs. Grogan and Mrs. Gordon have given so much to the Hopatcong School District, and we are
very thankful for all that they have done. We thank them for providing so many of our students with
precious memories that will last a lifetime. We wish them the best as they start a new chapter in
their lives. Enjoy!!
Anti-Bullying Coordinator

Anti-Bullying Specialist

Mrs. Jaime Walker

Mrs. Lisa Schuffenhauer

973-770-8863

973-398-8807

Hopatcong Borough Schools
P.O. Box 1029
Hopatcong, NJ 07843
Please visit the "NCLB Letter" by clicking here to view the Parent Right To Know letter for No Child Left Behind .