Hudson Maxim Elementary School
Mrs. Katherine McFadden
Principal
Mrs. Ana Marrazzo
Secretary
(973) 398-8807
Ms. Nancy Pascarella
School Nurse
(973) 770-8892
Attendance
(973) 398-4256
News Flash
This area is better with Adobe Flash.
Click here to get the free Adobe Flash Player
Technology Center Open

The Hopatcong Borough Schools Technology Center is a free computer lab open to the public after school. It is open Monday through Thursday between 2:15 and 6:30pm. Students are welcome to work on homework, collaborate on group projects, use the internet, check email and print assignments.
Little Chiefs Preschool Orientation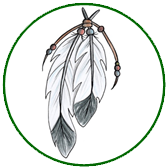 The Little Chiefs Preschool is still accepting applications! Click here for more information on the program!
Parent Advisory Committee
Parents of all school level students are invited to become a part of the Parent Advisory Committee to further create the vision and goals of the district. Click on the image above for more details.
Upcoming School Calendar
HBS

10/12 : School Closed - Teacher In-Service Day

HBS

10/26 : Board Meeting, 7p, Admin Bldg

HMX

10/30 : Elementary Halloween Celebrations

HMX

11/2 : HMX Books & Beyond

HBS

11/3 : Election Day

HBS

11/5 - 11/6 : Schools Closed - Teachers' Convention

HBS

11/11 : Schools Closed - Teacher In-Service

HMX

11/13 : HMX Picture Make-ups
Important Links
HUDSON MAXIM SCHOOL
Vol. 12 No. 1 September 11, 2015
I would like to take this opportunity to welcome everyone back to the 2015 - 2016 school year. I am
looking forward to watching your children grow both academically and socially throughout the school
year. I hope you will join me in welcoming the following new staff members to our Hudson Maxim
School family:
Ms. Adams Kindergarten
Mrs. Mastroviti - First Grade
Anti-Bullying Coordinator

Anti-Bullying Specialist

Mrs. Jaime Walker

Mrs. Lisa Schuffenhauer

973-770-8863

973-398-8807

Hopatcong Borough Schools
P.O. Box 1029
Hopatcong, NJ 07843
Please visit the "NCLB Letter" by clicking here to view the Parent Right To Know letter for No Child Left Behind .