Hudson Maxim Elementary School
Mrs. Tracey Hensz
Principal
Mrs. Ana Marrazzo
Secretary
(973) 398-8807
Mrs. Nancy Pascarella
School Nurse
(973) 770-8892
Attendance
(973) 398-4256
News Flash
This area is better with Adobe Flash.
Click here to get the free Adobe Flash Player
Little Chiefs Preschool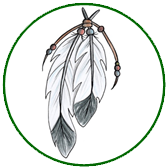 This preschool program is open to 4 year old children and is part of the High School child development curriculum. Click here for more information.
New Course - SAT Prep Elective
Click here for information on how to enroll in the new SAT Prep elective course.
Professors in Residence Program
Hopatcong Borough Schools welcomes our Professors in Residence from William Paterson University. Click here for details.
Upcoming School Calendar
HMX

8/28 : Elementary Schools Open House 11-1 pm

HMX

8/28 : Elem. Schools Open House 11-1 pm

HBS

9/1 : Labor Day

HBS

9/1 : Labor Day

HBS

9/2 - 9/3 : Teacher In-Service

HBS

9/2 - 9/3 : Teacher In-Service

HBS

9/4 : School opens

HBS

9/4 : School opens
Important Links
HUDSON MAXIM SCHOOL
Vol.10 No. 10 June 6, 2014
We Will Miss You!
A big congratulations to Mrs. Cindi Parello and Mrs. Pat Catanzarit iwho will be retiring from theHopatcong School District at the end of this school year.
Mrs. Parello and Mrs. Catanzariti have given so much to the Hopatcong School District, and we are very thankful for all that they have done. We thank them for providing so many of our students with precious memories that will last a lifetime. We wish them the best as they start a new chapter in their lives. Enjoy!!
PARENTS – Please give your child an opportunity to read my letter.
Dear 1st Graders,
This year has certainly flown by. I cannot believe that I am already writing my farewell letter to you. Please remember all the wonderful things that happened this year at Hudson Maxim School. Remember the times you heard all my rhymes, our author visit from Kim Norman, our many "Acts of Kindness", the wonderful monthly character traits, the Spring Concert, Books and Beyond visits, and finally our awesome "Life is Good" theme. Most importantly, if you are reading this now, remember that Hudson Maxim School is where you learned how to read. Take some time at the end of the school year to show your appreciation to your teacher for giving you this wonderful gift. I am very proud of each and every one of you. Hey, take your hand, put it on your back. What do you say? … Good job self!
I wish you the best as you move over to Tulsa Trail School. I have told Mr. Byrne, your new principal next year, so many wonderful things about you. Please enjoy your time at Tulsa Trail, and have a safe, happy summer.
Love,
Mrs. Hensz
Anti-Bullying Coordinator

Anti-Bullying Specialist

Ms. Gina Cinotti

Mrs. Lisa Schuffenhauer

973-770-8863

973-398-8807

Hopatcong Borough Schools

P.O. Box 1029

Hopatcong, NJ 07843
Please visit the "NCLB Letter" by clicking here to view the Parent Right To Know letter for No Child Left Behind .