Hudson Maxim Elementary School
Mrs. Katherine McFadden
Principal
Mrs. Ana Marrazzo
Secretary
(973) 398-8807
Ms. Nancy Pascarella
School Nurse
(973) 770-8892
Attendance
(973) 398-4256
News Flash
This area is better with Adobe Flash.
Click here to get the free Adobe Flash Player
Becoming You: Architectural & Building Careers
Hosted by Project Self-Sufficiency Wednesday, February 24 - 6:30 - 8:00pm Free & Open to the Public - Registration Required - Call 973-940-3500 to Register or Click Here for the flyer.
Technology Center Open

The Hopatcong Borough Schools Technology Center is a free computer lab open to the public after school. It is open Monday through Thursday between 2:15 and 6:30pm. Students are welcome to work on homework, collaborate on group projects, use the internet, check email and print assignments.
Little Chiefs Preschool Orientation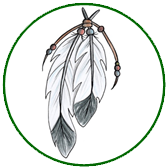 The Little Chiefs Preschool is still accepting applications! Click here for more information on the program!
Technology Connections

Technology Connections helps illuminate the latest technology and resources available to parents & students. In January, 2016, we introduce Digital Backpacks and remind Parents and Community Members about our emergency notification system, Blackboard Connect.
Parent Advisory Committee
Parents of all school level students are invited to become a part of the Parent Advisory Committee to further create the vision and goals of the district. Click on the image above for more details.
Superintendent's State of the District Report
On behalf of Superintendent Randina, please click here to view an important letter regarding the State of the District Report.
Winter 2015 District Newsletter
To View the Winter 2015 District Newsletter click here!
Upcoming School Calendar
HBS

2/10 : Board Meeting - Special Mtg, 7p, Admin Bldg

HBS

2/15 - 2/16 : Schools Closed Winter Recess

HMX

2/22 - 2/25 : Kindergarten Registration

HBS

2/24 : Financial Aid Seminar - Completing the FAFSA

HMX

2/25 : Kindergarten Evening Registration

HBS

2/29 : Board Meeting, 7p, Admin Bldg

HBS

3/3 : Parent Advisory Committee, 7-8 pm

HMX

3/11 : Author Visit
Important Links
HUDSON MAXIM SCHOOL
Vol. 12 No. 6 February 5, 2016
Congratulations to Ms. Fratangelo!
Congratulations to Ms. Diana Fratangelo, Hudson Maxim's Teacher of the Year. Ms. Fratangelo knew she wanted to be a teacher when she was in first grade. One of her memories is of listening to her teacher, Mrs. Gayle Evans, teaching letter sounds through the use of tapes and songs. To this day, Ms. Fratangelo said she still learns best through a musical modality. Ms. Fratangelo's career started after graduating from Centenary College in Hackettstown. She started teaching Preschool and Pre K at Liberty Learning Center in Hackettstown. She then got the Reading Enrichment teaching position at Hudson Maxim in 2005 and then first grade position in 2006. She has been a first grade teacher at Hudson Maxim ever since. While at Hudson Maxim, Ms. Fratangelo obtained her Master's Degree in The Art of Teaching. When Ms. Fratangelo was asked what the most rewarding part of teaching was, she replied, "The most rewarding scenario is when children come to a part in reading, math or writing that they 'think' they cannot do something challenging. Then, I coach them and they start to believe in themselves more and more. Finally, the light bulb comes on and the look on their face is irreplaceable! That is when I can tell the lesson clicked for them and they found the self-confidence they needed. It warms my heart." Congratulations on being our teacher of the year, Ms. Fratangelo!
Congratulations to Ms. Piereth!
Congratulations to Ms. Melanie Piereth, Hudson Maxim's Educational Services Professional of the Year. After receiving a Bachelor's Degree and Master's Degree from Richard Stockton College of NJ, Ms. Piereth began her career. She has a unique perspective on working with students. According to Ms. Piereth, "Many times they don't even realize they are working. They come to me and play. Even when the work is hard they rarely complain because they see their friends doing similar things and they just want to learn and do the same. Most of the time they want to be the best at everything so when they see that they are getting better at something, they get excited, and then they try even harder because they know they are getting it." Ms. Piereth has helped many students in many different schools across Hopatcong and we are proud to call her our Educational Services Professional of the Year!
Mrs. McFadden
Principal
Welcome Class of 2029!
I need your help. Please inform your friends and neighbors regarding the following:
Children residing in the Borough of Hopatcong who are five years of age on or before October 1, 2016, are eligible to register for kindergarten for the 2016-2017 school year.
Registration will be done by appointment only. Appointments will be taken beginning Monday, February 8, 2016. Please call the Hudson Maxim School at 973-398-8807 to schedule your appointment. Registration will be conducted the week of Monday, February 22, 2016, through Thursday, February 25, 2016, during the hours of 8:30 AM – 1:00 PM and 2:00 PM – 2:30 PM. Registration will also be held for working parents on Thursday, February 25, 2016, from 6:00 PM to 9:00 PM. Evening hours are extremely limited and are available only if both parents are working and unable to attend morning or afternoon registration. Registration forms may be obtained at the Hudson Maxim School office beginning February 1, 2016. Please note: original birth certificate, medical records, completed registration forms and two proofs of residency must be brought to the registration appointment. Also, if you have a mailing address other than Hopatcong, a copy of the Tax or Cable Bill needs to be presented as one of the proofs of residency.
Anti-Bullying Coordinator

Anti-Bullying Specialist

Mrs. Jaime Walker

Mrs. Lisa Schuffenhauer

973-770-8863

973-398-8807

Hopatcong Borough Schools
P.O. Box 1029
Hopatcong, NJ 07843
Please visit the "NCLB Letter" by clicking here to view the Parent Right To Know letter for No Child Left Behind .