School Contacts
Main Office
(973) 398-8806
School Nurse
(973) 770-8897
Attendance
(973) 398-4254
News Flash
Important Links
School Events
Today
TT

Holiday Gift Shoppe in Library schedule on Digital Backpack

8:35a - 12:55p : Tulsa Trail Library

HBS

Night of Hope Rehearsal

5p - 10p : HS Auditorium
Thursday, December 12, 2019
TT

Holiday Gift Shoppe in Library schedule on Digital Backpack

8:35a - 12:55p : Tulsa Trail Library
Saturday, December 14, 2019
HBS

Night of Hope 7:00 p.m. start

3p - 10p : HS Auditorium
Monday, December 16, 2019
HBS

BOE Meeting

7p - 10p : BOE Meeting Room
Friday, December 20, 2019
HBS

Early Dismissal

Hopatcong Borough Schools
Monday, December 23, 2019
HBS

District Closed - Holiday Recess

Hopatcong Borough Schools
Tuesday, December 24, 2019
HBS

District Closed - Holiday Recess

Hopatcong Borough Schools
Wednesday, December 25, 2019
HBS

District Closed - Holiday Recess

Hopatcong Borough Schools
Thursday, December 26, 2019
HBS

District Closed - Holiday Recess

Hopatcong Borough Schools
Friday, December 27, 2019
HBS

District Closed - Holiday Recess

Hopatcong Borough Schools
Monday, December 30, 2019
HBS

District Closed - Holiday Recess

Hopatcong Borough Schools
Tuesday, December 31, 2019
HBS

District Closed - Holiday Recess

Hopatcong Borough Schools
Wednesday, January 1, 2020
HBS

District Closed - Holiday Recess

Hopatcong Borough Schools
Monday, January 13, 2020
HBS

BOE Committee Meetings

Hopatcong High School
Monday, January 20, 2020
HBS

Schools Closed - Teacher In-Service (MLK Jr Day)

Hopatcong Borough Schools
Monday, January 27, 2020
HBS

BOE Meeting

7p - 10p : BOE Meeting Room
Monday, February 17, 2020
HBS

Presidents Day - District Closed

Hopatcong Borough Schools
Friday, April 10, 2020
HBS

Schools Closed - Spring Recess

Hopatcong Borough Schools
Monday, April 13, 2020
HBS

Schools Closed - Spring Recess

Hopatcong Borough Schools
Enter Email Address
First, enter your email address you would like to use.
Whoops!
School
Backpack
Notifications
Calendar
Notifications
Hopatcong High School
Hopatcong Middle School
Tulsa Trail Elementary School
Durban Avenue Elementary School
Sport or Club
Calendar
Notifications
A Night of Hope Fundraiser
Atlantic Coast Football League (ACFL)
Baseball
Basketball
Book Fair
Bowling
Camp Innovate
Community Service Club
Competition Cheerleading
Cross Country
Cub Scout Pack 194
Cub Scout Pack 88
Day Plus
Football
Girls on the Run
Heart and Sole
Hero Boys Run Club
HHS Baseball
HHS Basketball
HHS Cheer
HHS Drama & Music
HHS Drama Club
HHS Football
HHS Softball
HHS Sports
HHS Wrestling
HHSPTSO
Holiday Boutique
Hopatcong Arts Festival
Hopatcong Hawks Soccer Club
Hopatcong Hornets
Hopatcong Rec Department
Hopatcong Recreation
Hopatcong Warriors
Hopatcong Wildcats Cheerleading
Hopatcong Wildcats Mini Team
Ice Hockey
Indian Community Center of Garden State
Mock Trial
Newton Trophy Varsity Jackets
Paul D. Pinsonault Memorial Foundation
Project Grad 2017
Project Graduation 2017
SCCC
Soccer
Softball
Tennis
Tulsa Trail Re-takes (fall) Picture Day
Tulsa Trail SPRING Picture Day
US Sports Camps
Wrestling
Youth Travel Basketball
Youth Wrestling
Welcome to the Tulsa Trail School Web Site!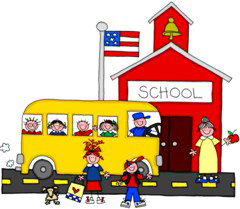 TULSA TRAIL MISSION STATEMENT: "Tulsa Trail - Building Good Readers and Leaders"
You can access current information about our school and our programs at this site. Lunch menus, phone numbers and important announcements can be found here. Additional information about our district, including up to the minute announcements can be accessed at the district homepage.
Anti-Bullying Coordinator

Anti-Bullying Specialist

Mr. Jeffrey Hallenbeck

Mrs. Christina Takacs

973-770-8836

973-398-8806

Hopatcong Borough Schools
P.O. Box 1029
Hopatcong, NJ 07843
Third Grade Supply List For 2019-2020 Second Grade Supply List 2019-2020
-50 sharpened pencils - Pencil Box (Standard Size)
-Small box of crayons - Crayola crayons (24 pack)
-Colored pencils - Crayola markers (thick)
-Small packet of markers - Elmer's glue sticks (10)
-5 highlighters - Elmer's white liquid glue (1 bottle)
-5 dry erase markers - Expo markers (thin)
-Old sock or dry eraser - Highlighters
-Glue bottle - 3 marbled composition notebooks (wide-ruled)
-3 glue sticks - Post-Its (2 packs)
-5 marbled composition notebooks - #2 Ticonderoga pencils (sharpened if possible)
-Post-its - Scissors (Fiskars kid scissors)
-Soft zippered pencil pouch (not a hard pencil case)
-Headphones or earbuds in a labeled Ziploc bag