News Flash
Hopatcong Chiefs Open 2014
The Hopatcong Chiefs Football Team will be hosting their annual golf outing on Friday, July 25. Click here for registration information.
Little Chiefs Preschool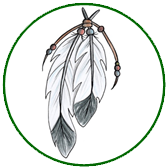 This preschool program is open to 4 year old children and is part of the High School child development curriculum. Click here for more information.
New Course - SAT Prep Elective
Click here for information on how to enroll in the new SAT Prep elective course.
Professors in Residence Program
Hopatcong Borough Schools welcomes our Professors in Residence from William Paterson University. Click here for details.
Board Meeting Rescheduled
The board meeting for July 21 has been rescheduled to July 28. It will be held in the Board Meeting Room and Executive Session will begin at 6pm, with the Public Session beginning at 7pm.
This area requires Adobe Flash.
To view this content, JavaScript must be enabled,
and you need the latest version of Adobe Flash Player.
Click here to get the free Adobe Flash Player
Adobe Flash is availble for all PC & Mac browsers,
Android cell phones, and all tablets except iPads.
Upcoming District Calendar
HBS

7/28 : Reg. Bd. Mtg. 7 pm. Ad. Bldg

HS

8/8 : ACT Registration Deadline

HBS

8/17 : Board Goal Meeting, Ad. Bldg. 7 pm

HBS

8/25 : Reg. Board Mtg. 7 pm Ad. Bldg

HMX

8/26 : Elementary Open House

MS

8/28 : Gr. 6 Open House, 11am-1 pm

HMX

8/28 : Elementary Schools Open House 11-1 pm

DA

8/28 : Elementary Schools Open House 11-1 pm

TT

8/28 : Elementary Schools Open House 11-1 pm

HBS

9/1 : Labor Day
Our Mission
To empower each student with the skills necessary to become a successful contributing participant in a rapidly changing global society.