News Flash

Humans of Hopatcong

We spotlight HHS Alumni who would like to share their post-graduation experiences with the community. Click here to browse through the archives!
Water Testing Update
Please click here for an important update from Superintendent Randina regarding water testing.
Public Technology Center

The Hopatcong Borough Schools Technology Center is a free computer lab open to the public after school. It is open Monday through Thursday between 2:15 and 6:30pm. Students are welcome to work on homework, collaborate on group projects, use the internet, check email and print assignments.
Little Chiefs Preschool Orientation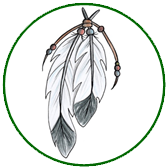 The Little Chiefs Preschool is accepting applications for the 2016-17 school year! Click here for more information on the program!
Technology Connections

Technology Connections helps illuminate the latest technology and resources available to parents & students. In January, 2016, we introduce Digital Backpacks and remind Parents and Community Members about our emergency notification system, Blackboard Connect.
Board of Ed Committee Assignments
Click here for the Committee Assignments chart for the 2016 school year.
Becoming You: Health Care Careers
Hosted by Project Self-Sufficiency Wednesday, May 25 - 6:30-8:00pm Free & Open to the Public
Registration Required
Call 973-940-3500 or 844-807-3500 Click here for the full flyer.
Parent Advisory Committee
Parents of all school level students are invited to become a part of the Parent Advisory Committee to further create the vision and goals of the district. Click on the image above for more details.
Superintendent's State of the District Report
On behalf of Superintendent Randina, please click here to view an important letter regarding the State of the District Report.
March/April 2016 District Newsletter
To View the March/April 2016 District Newsletter click here!
PARCC Information
PARCC Information Click Here!
Day Plus Registration 2016-2017 School Year
Click here for the Day Plus Registration for the 2016-2017 School Year!
Special Board Meeting
A Special Meeting for the purpose of Financial and Personnel Matters will be held on June 6, 2016. The meeting will move into Executive Session at 5:30 p.m. with the public portion to commence at 7:00 p.m. The meeting will be held at the HS Cafe, 2A Windsor Avenue, Hopatcong, NJ. Note: Action will be taken.
This area requires Adobe Flash.
To view this content, JavaScript must be enabled,
and you need the latest version of Adobe Flash Player.
Click here to get the free Adobe Flash Player
Adobe Flash is availble for all PC & Mac browsers,
Android cell phones, and all tablets except iPads.
Upcoming District Calendar
HBS

5/30 : Memorial Day Schools Closed

HMX

5/31 : First Grade Spring Concert at High School Auditorium

HMX

5/31 : Kindergarten/Preschool Fun Day

TT

6/1 : Tulsa Trail Spring Concert HS Aud 6-10 pm

MS

6/1 : Gr 6-7 Field Day

MS

6/1 : NJASK Science Gr. 8 Make-up

HS

6/1 - 6/2 : EOC BIO - Make-Up Test

MS

6/1 - 6/3 : MS Grade 8 Class Trip

HMX

6/2 : First Grade Field Trip to Space Farms

MS

6/2 : MS Rain Date, Grade -7 Field Day
Our Mission
To empower each student with the skills necessary to become a successful contributing participant in a rapidly changing global society.
54.167.194.59