News Flash
Little Chiefs Preschool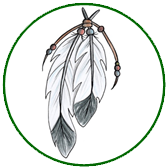 This preschool program is open to 4 year old children and is part of the High School child development curriculum. Click here for more information.
New Course - SAT Prep Elective
Click here for information on how to enroll in the new SAT Prep elective course.
Professors in Residence Program
Hopatcong Borough Schools welcomes our Professors in Residence from William Paterson University. Click here for details.
This area requires Adobe Flash.
To view this content, JavaScript must be enabled,
and you need the latest version of Adobe Flash Player.
Click here to get the free Adobe Flash Player
Adobe Flash is availble for all PC & Mac browsers,
Android cell phones, and all tablets except iPads.
Upcoming District Calendar
DA

10/2 : DA Fall Picture Day

HMX

10/3 : HMX Fall Picture Day

HS

10/3 : PTSO-Harlem Wizards main/aux

MS

10/6 : MSPTO Meeting - 7 pm

HMX

10/6 : Laptop/Projector/Speakers Setup in Room 41

HS

10/6 : Hopatcong Municipal Alliance 3-5 pm C4-6

HMX

10/6 - 10/10 : HMX Book Fair

HBS

10/6 - 10/10 : Week of Respect

MS

10/7 : Student Early Dismissal

MS

10/7 : Parent Afternoon Conferences - 12:30 pm - 2:00 pm
Our Mission
To empower each student with the skills necessary to become a successful contributing participant in a rapidly changing global society.