News Flash
Season of Hope - Project Toys for Teens!
Project Self Sufficiency and partners are teaming up to offer the 2015 Season of Hope Toy Shop! Please click here for more information!
Technology Center Open

The Hopatcong Borough Schools Technology Center is a free computer lab open to the public after school. It is open Monday through Thursday between 2:15 and 6:30pm. Students are welcome to work on homework, collaborate on group projects, use the internet, check email and print assignments.
Little Chiefs Preschool Orientation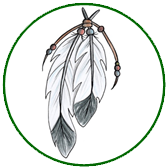 The Little Chiefs Preschool is still accepting applications! Click here for more information on the program!
Technology Connections

Technology Connections helps illuminate the latest technology and resources available to parents & students. In October, 2015, we discuss the new way to access digital textbook materials and how to deposit money on your child's lunch account online. Click here to learn more!
A Message from the Board of Education
Please click here to view a letter from Hopatcong Board of Education President Michele Perrotti.
Parent Advisory Committee
Parents of all school level students are invited to become a part of the Parent Advisory Committee to further create the vision and goals of the district. Click on the image above for more details.
Superintendent's State of the District Report
On behalf of Superintendent Randina, please click here to view an important letter regarding the State of the District Report.
Fall 2015 District Newsletter
To View the Fall 2015 District Newsletter click here!
This area requires Adobe Flash.
To view this content, JavaScript must be enabled,
and you need the latest version of Adobe Flash Player.
Click here to get the free Adobe Flash Player
Adobe Flash is availble for all PC & Mac browsers,
Android cell phones, and all tablets except iPads.
Upcoming District Calendar
HS

11/30 : Winter Sports Begins

HS

12/1 : SCCC Instant Decision Day

HS

12/2 : Holiday Laser Show

HS

12/5 : SAT Testing

MS

12/7 : MSPTO Meeting 7 pm

HS

12/7 : Transportation Meeting, Cafeteria

HS

12/8 : HS Winter Concert

HS

12/9 : HS Financial Aid Seminar, Cafeteria 7 pm

HS

12/9 : HS Progress Reports Online MP2

HS

12/9 : Guidance Newsletter On-Line
Our Mission
To empower each student with the skills necessary to become a successful contributing participant in a rapidly changing global society.
184.72.173.206