Tulsa Trail Elementary School
Mr. Brian Byrne
Principal
Mrs. Maureen O'Hare
Secretary
(973) 398-8806
Mrs. Angela Meyer-Pflug
School Nurse
(973) 770-8897
Attendance
(973) 398-4254
News Flash
This area is better with Adobe Flash.
Click here to get the free Adobe Flash Player
Breakfast with the Superintendent
This event will be held on a monthly basis rotating between schools. Parents at all school levels are invited to attend. Click here to view the schedule.
Parent Advisory Committee
Click here to view the agenda and minutes from the January 14 meeting
New Course - SAT Prep Elective
Click here for information on how to enroll in the new SAT Prep elective course.
FEBRUARY 4, 2015 PARENT ACADEMY
HAS BEEN POSTPONED. CHECK BACK FOR UPDATED INFORMATION.
Parent Advisory Committee Meeting Schedule
Please click here to view the scheduled meeting times and places.
Upcoming School Calendar
HBS

2/2 : Early Dismissal- Teacher In-Service

HBS

2/2 : Board Meeting, 7p, Admin Bldg

TT

2/6 : 2nd Semester Progress Reports

TT

2/6 : Books & Beyond Ends

HBS

2/9 : Early Dismissal/Teacher In-Service

HBS

2/16 - 2/17 : Winter Recess, Schools Closed

TT

3/6 : Elem Schools 3rd Marking Period Progress Reports

HBS

3/9 : Early Dismissal - In-Service Day
Important Links
Welcome to the Tulsa Trail School Web Site!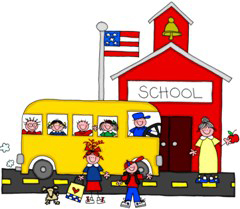 TULSA TRAIL MISSION STATEMENT: "Tulsa Trail - Building Good Readers and Leaders"
You can access current information about our school and our programs at this site. Lunch menus, phone numbers and important announcements can be found here.
Please visit the "NCLB Letter" by clicking here to view the Parent Right To Know letter for No Child Left Behind from the building principal.
Additional information about our district, including up to the minute announcements can be accessed at the district homepage.
Anti-Bullying Coordinator

Anti-Bullying Specialist

Mrs. Jaime Walker

Mrs. Christina Takacs

973-770-8863

973-398-8806

Hopatcong Borough Schools
P.O. Box 1029
Hopatcong, NJ 07843