Tulsa Trail Elementary School
Mr. Brian Byrne
Principal
Mrs. Maureen O'Hare
Secretary
(973) 398-8806
Mrs. Lillian Mac Rae
School Nurse
(973) 770-8897
Attendance
(973) 398-4254
News Flash
This area is better with Adobe Flash.
Click here to get the free Adobe Flash Player
AlertNOW Notification System
AlertNOW is used to notify parents for all emergencies including Snow Closings and Early Dismissals as well as notify parents of important upcoming events.
To change the phone numbers you are called on, please contact your child's school.
New Hours for the Tech Center
The Technology Center has new hours for the 2012-2013 school year:
Monday through Thursday
2:15 pm - 6:30 pm The Technology Center is located next to the Auditorium of the High School. It is free and open to all parents, students and community members!
Upcoming School Calendar
HBS

5/27 : Memorial Day - Schools Closed

TT

6/5 : TT-Field Day

TT

6/6 : TT-Field Day(Rain date)

TT

6/7 : Newsletters Sent Home

TT

6/11 : TT-Spring Concert

TT

6/17 : School Open (make up day)

TT

6/18 : School Open (make up day)

TT

6/19 : School Open (make up day)
Important Links
Welcome to the Tulsa Trail School Web Site!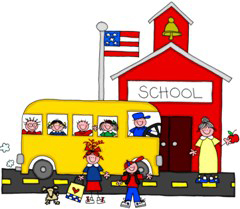 TULSA TRAIL MISSION STATEMENT: "Tulsa Trail - Building Good Readers and Leaders"
You can access current information about our school and our programs at this site. Lunch menus, phone numbers and important announcements can be found here.
Please visit the "NCLB Letter" by clicking here to view the Parent Right To Know letter for No Child Left Behind from the building principal.
Additional information about our district, including up to the minute announcements can be accessed at the district homepage.
Anti-Bullying Co-ordinator Anti-Bullying Specialist
Dr. Joanne Mullane Mrs. Karin Frey
jmullane@hopatcongschools.org kfrey@hopatcongschools.org
PO Box 1029, Hopatcong, NJ 07843 (973-398-8806)