Tulsa Trail Elementary School
Mr. Brian Byrne
Principal
Mrs. Maureen O'Hare
Secretary
(973) 398-8806
Mrs. Sabrina Sienkiewicz
School Nurse
(973) 770-8897
Attendance
(973) 398-4254
News Flash
This area is better with Adobe Flash.
Click here to get the free Adobe Flash Player
Board of Education election results
Candidates Votes
Anthony Fasano 2,212
Michele Perrotti 1,738
Frank J. Farruggia, Jr. 1,360
Joan Reilly 1,333
Amber Charlebois 1,209
John H. Maine 1,104
Write-In 700
Technology Center Hours

Hours for the 2013-14 school year are
Monday - Thursday, 2:15pm to 6:30pm. The Technology Center is a free computer lab available to all students and Hopatcong residents.
Second Strategic Planning Meeting
Click here for the presentation from the Dec. 3rd meeting. The next Strategic Planning Meeting will be held on Tuesday, January 28th at 7:00 p.m. in the Middle School Library. Please call 973-398-8800 with any questions.
Upcoming School Calendar
HBS

12/7 : HS Drama Fall Play, HS Aud 7 pm

HBS

12/8 : Drama Club Fall Play HS Aud 7 pm

TT

12/9 - 12/12 : TT Holiday Boutique

TT

12/12 : TT Fun Night

TT

12/12 : HMX, TT, DA 2nd Marking Period Progress Reports

HBS

12/16 : Early Dismissal/Teacher In-Service

HBS

12/16 : Bd. of Ed Regular Mtg. Ad. Bldg, 7:30 pm

HBS

12/23 : Half Day for Winter Break, HHS Dismissal 11:35 am
Important Links
Welcome to the Tulsa Trail School Web Site!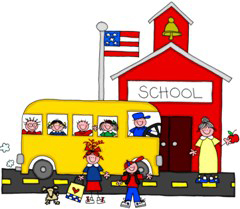 TULSA TRAIL MISSION STATEMENT: "Tulsa Trail - Building Good Readers and Leaders"
You can access current information about our school and our programs at this site. Lunch menus, phone numbers and important announcements can be found here.
Please visit the "NCLB Letter" by clicking here to view the Parent Right To Know letter for No Child Left Behind from the building principal.
Additional information about our district, including up to the minute announcements can be accessed at the district homepage.
Anti-Bullying Co-ordinator Anti-Bullying Specialist
Ms. Gina Cinotti Mrs. Lisa Schuffenhauer
gcinotti@hopatcongschools.org lschuffenhauer@hopatcongschools.org