Tulsa Trail Elementary School
Mr. Brian Byrne
Principal
Mrs. Maureen O'Hare
Secretary
(973) 398-8806
Mrs. Angela Meyer-Pflug
School Nurse
(973) 770-8897
Attendance
(973) 398-4254
News Flash
This area is better with Adobe Flash.
Click here to get the free Adobe Flash Player
Water Testing Update
Please click here for an important update from Superintendent Randina regarding water testing.
Public Technology Center

The Hopatcong Borough Schools Technology Center is a free computer lab open to the public after school. It is open Monday through Thursday between 2:15 and 6:30pm. Students are welcome to work on homework, collaborate on group projects, use the internet, check email and print assignments.
Little Chiefs Preschool Orientation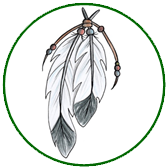 The Little Chiefs Preschool is accepting applications for the 2016-17 school year! Click here for more information on the program!
Technology Connections

Technology Connections helps illuminate the latest technology and resources available to parents & students. In January, 2016, we introduce Digital Backpacks and remind Parents and Community Members about our emergency notification system, Blackboard Connect.
Parent Advisory Committee
Parents of all school level students are invited to become a part of the Parent Advisory Committee to further create the vision and goals of the district. Click on the image above for more details.
Superintendent's State of the District Report
On behalf of Superintendent Randina, please click here to view an important letter regarding the State of the District Report.
March/April 2016 District Newsletter
To View the March/April 2016 District Newsletter click here!
Day Plus Registration 2016-2017 School Year
Click here for the Day Plus Registration for the 2016-2017 School Year!
Upcoming School Calendar
HBS

5/30 : Memorial Day Schools Closed

TT

6/1 : Tulsa Trail Spring Concert HS Aud 6-10 pm

HBS

6/6 : Special Board Meeting, 7p, HS Cafe

TT

6/6 : HEPTO Meeting at Hudson Maxim, 7 pm

TT

6/7 : Tulsa Trail Field Day

TT

6/8 : Tulsa Trail Field Day (Rain Date)

HBS

6/13 - 6/14 : Early Dismissal - Teacher In-Service

TT

6/15 : LAST DAY OF SCHOOL-HALF DAY DISMISSAL
Welcome to the Tulsa Trail School Web Site!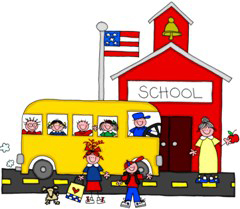 TULSA TRAIL MISSION STATEMENT: "Tulsa Trail - Building Good Readers and Leaders"
You can access current information about our school and our programs at this site. Lunch menus, phone numbers and important announcements can be found here.
Please visit the "NCLB Letter" by clicking here to view the Parent Right To Know letter for No Child Left Behind from the building principal.
Additional information about our district, including up to the minute announcements can be accessed at the district homepage.
Anti-Bullying Coordinator

Anti-Bullying Specialist

Mrs. Jaime Walker

Mrs. Christina Takacs

973-770-8863

973-398-8806

Hopatcong Borough Schools
P.O. Box 1029
Hopatcong, NJ 07843