Hopatcong Middle School
Mr. Emil Binotto
Principal
Mrs. Deborah Gates
Secretary
(973) 398-8804
Mr. Mark Certo
Vice Principal
Mrs. Linda Tappen
Secretary
(973) 770-8904
Ms. Lillian MacRae
School Nurse
(973) 770-8874
Attendance
(973) 770-8877
News Flash
This area is better with Adobe Flash.
Click here to get the free Adobe Flash Player
Free Summer Meals for Kids
Text "Food" to 877-877 or call 1-866-3-HUNGRY for summer meals locations. Envie mensaje de texto "Food" al 877-877 o llama al 1-877-8-HAMBRE para encontrar ayuda en consenguir. For more information, click here or call 609-292-4498.
Public Technology Center

The Hopatcong Borough Schools Technology Center's school hours will end Wednesday, June 8. Summer hours run from July 5 - Aug 25
Tuesdays & Thursdays, 4pm - 7pm
Little Chiefs Preschool Orientation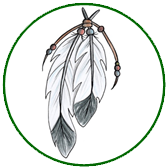 The Little Chiefs Preschool is accepting applications for the 2016-17 school year! Click here for more information on the program!
STEAM & Future Teacher Academy Information
Click here for information on our School Within A School Academies.
Parent Advisory Committee
Parents of all school level students are invited to become a part of the Parent Advisory Committee to further create the vision and goals of the district. Click on the image above for more details.
Superintendent's State of the District Report
On behalf of Superintendent Randina, please click here to view an important letter regarding the State of the District Report.
Day Plus Registration 2016-2017 School Year
Click here for the Day Plus Registration for the 2016-2017 School Year!
Board Meeting Cancelled
The Regular Board meeting scheduled for Monday, July 25, 2016 has been cancelled. It has been rescheduled for Monday, August 1, 2016 at 7:00p.m. in the Board Meeting room.
Upcoming School Calendar
HBS

8/1 : Board Meeting, 7p, Admin Bldg

HBS

8/15 : Board Meeting - Goals Mtg, 7p, Admin Bldg

HBS

8/22 : Board Meeting, 7p, Admin Bldg

HBS

9/19 : Board Meeting, 7p, Admin Bldg

HBS

10/24 : Board Meeting, 7p, Admin Bldg

HBS

11/28 : Board Meeting, 7p, Admin Bldg

HBS

12/19 : Board Meeting, 7p, Admin Bldg

HBS

1/13 : Board Meeting - Reorg Mtg, 7p, Admin Bldg
Important Links
Message from the Principal -
Thank you for viewing the Hopatcong Middle School Web site. We hope that you find it both interesting and informative. We are committed to add new features and update the site regularly with information that the entire Hopatcong community will find helpful. Academic excellence at Hopatcong Middle School is founded on a partnership between students, staff, and parents. As a community of learners, we work to ensure the intellectual, ethical, physical, social and emotional growth of each student.

Our staff members strive to meet the unique developmental needs of young adolescents in a positive school climate. Students and teachers are organized into grade level teams, which help create small learning environments where supportive, mutually respectful relationships flourish. Elective course offerings during the day and after school activities are provided to meet the varied interests, boundless energy, and curiosity of our students. High expectations are held for all students to meet rigorous academic standards and become lifelong learners.

Hopatcong Middle School is a great place for students to learn. Students are understood, challenged and cared for. Hopatcong Middle School is committed to ensuring that students achieve their academic and personal potential. Students are encouraged to demonstrate a passion for learning in a nurturing environment where unique talents and backgrounds of individuals are valued and respected.
The goal in our school is to develop a caring community of students who are empathetic towards one another and who will become part of the caring majority by taking a stand against inappropriate behavior.

Please visit the "NCLB Letter" by clicking here to view the Parent Right To Know letter for No Child Left Behind from the building Principal.
Anti-Bullying Coordinator

Anti-Bullying Specialist

Mrs. Jaime Walker

Mr. Mark Certo

973-770-8863

973-398-8804

Hopatcong Borough Schools
P.O. Box 1029
Hopatcong, NJ 07843
Marking Period 4 Honor Roll - click here
PLEASE CHECK OUR "CLUBS" TAB FOR OUR AFTER SCHOOL CLUB INFORMATION!
Congratulations to the 2015-2016 recipients of the
Governor's Educator of the Year Program Awards -
Governor Educator Services Professional Award - Jackie DiBrienza-Cikovic
Governor Teacher of the Year Award - Shawna Longo
RENAISSANCE HOME CONNECT
PLEASE CHECK OUR "CLUBS" TAB FOR OUR AFTER SCHOOL CLUB INFORMATION!
HOPATCONG BOARD OF EDUCATION
DRESS CODE REGULATION 5511
IMPORTANT INFORMATION FROM THE NEW JERSEY HEALTH DEPARTMENT
FOR PARENTSOF MIDDLE SCHOOL CHILDREN, ESPECIALLY FOR STUDENTS IN GRADE 6 - click here
IMPORTANT INFORMATION FROM THE NEW JERSEY HEALTH DEPARTMENT
FOR PARENTS OF MIDDLE SCHOOL CHILDREN, ESPECIALLY FOR STUDENTS IN GRADE 7 - click here
GRADE 6 IMMUNIZATION REQUIREMENT, click here
Important Links