Hopatcong High School
Mr. Lewis Benfatti
Principal
Mrs. Donna Annett
Secretary
(973) 770-8851
Mr. David Pierson
Vice Principal
Ms. Brittany Juskus
Secretary
(973) 398-8803
Ms. Melissa Cardinal
School Nurse
(973) 770-8855
Mr. Chris Buglovsky
Athletic Director
(973) 770-8970
Mrs. Judith Mancuso
Secretary
(973) 770-8859
Attendance
(973) 770-8854
News Flash
This area is better with Adobe Flash.
Click here to get the free Adobe Flash Player
Water Testing Update
Please click here for an important update from Superintendent Randina regarding water testing.
Public Technology Center

The Hopatcong Borough Schools Technology Center's school hours will end Wednesday, June 8. Summer hours run from July 5 - Aug 25
Tuesdays & Thursdays, 4pm - 7pm
Little Chiefs Preschool Orientation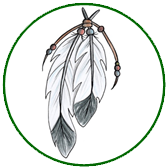 The Little Chiefs Preschool is accepting applications for the 2016-17 school year! Click here for more information on the program!
Naviance Family Connections
Click Here to Login to Naviance Family Connections
STEAM & Future Teacher Academy Information
Click here for information on our School Within A School Academies.
LIVE FROM HOPATCONG - IT'S FACULTY NIGHT LIVE!
Thursday, June 9th at 6:00 PM Advance Tickets $ 5.00 $ 7.00 at the door
Parent Advisory Committee
Parents of all school level students are invited to become a part of the Parent Advisory Committee to further create the vision and goals of the district. Click on the image above for more details.
Superintendent's State of the District Report
On behalf of Superintendent Randina, please click here to view an important letter regarding the State of the District Report.
March/April 2016 District Newsletter
To View the March/April 2016 District Newsletter click here!
Day Plus Registration 2016-2017 School Year
Click here for the Day Plus Registration for the 2016-2017 School Year!
Upcoming School Calendar
HS

6/1 - 6/2 : EOC BIO - Make-Up Test

HS

6/4 : SAT Test

HBS

6/6 : Special Board Meeting, 7p, HS Cafe

HS

6/7 : Project Grad 2016 Meeting HS Room C-5 7 pm - 8:30 pm

HS

6/7 : Senior Awards Night, 7 pm Aud

HS

6/8 : HHSPTO Last School Year Meeting Rm. C-10, 7 pm

HS

6/8 : Tri-M Concert HS Aud 6-10 pm

HS

6/9 : Faculty Night Live - 7 pm-Auditorium
Welcome to Hopatcong High School
Hopatcong High School is a comprehensive high school committed to creating a culture of excellence in which our students, faculty, staff and administration continuously improve. It is a school that promotes the skills of lifelong learning and achievement at the highest level for each student. At Hopatcong High School we systematically respond to the needs of our students, who, as our principal customers, face growing demands on their problem-solving and critical thinking skills as they approach the competitive world of higher education and the global workplace of the 21st Century.

Hopatcong High School has an overall educational philosophy that promotes a wide range of experiences. Students are exposed to a variety of teaching/learning strategies that facilitate a more active and self-directed role in their education. In addition, supervisors and staff in each discipline set relevant and current curricular objectives. Our curriculum is comprehensive, and we offer courses from challenging advanced placement classes to basic skills for students needing remediation. Counseling ensures that curricula address student needs and aspirations, and that proper course sequencing occurs. Individual student data are utilized by counselors and teachers in course placement, long-term advising plans and career planning. In all cases, programs are designed to challenge students and to foster high student achievement. In addition, Hopatcong High School's broad academic program is enhanced by an equally comprehensive co-curricula activity program in athletics, music, dramatics, student government, publications, service organizations and other school clubs. Students typically find themselves well prepared for college or work following graduation.
Finally, Hopatcong High School's parents become partners in their children's education and maintain a strong connection between family and school. Parents and school have a common goal - to ensure that our children succeed. In light of this, educators and parents work together and reinforce each other by becoming active members of our school community to support our children. Please click here to view a copy of our "NCLB Letter"
LIVE FROM HOPATCONG
IT'S FACULTY NIGHT LIVE!
Thursday, June 9th at 6:00 PM
Advance Tickets $ 5.00
$ 7.00 at the door