Durban Avenue Elementary School
Mr. Jeffrey Hallenbeck
Acting Principal
Mrs. Annette Grieco
Secretary
(973) 398-8805
Mrs. Pamela Cavallo
School Nurse
(973) 770-8882
Attendance
(973) 770-8888
News Flash
This area is better with Adobe Flash.
Click here to get the free Adobe Flash Player
Little Chiefs Preschool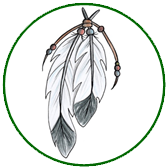 This preschool program is open to 4 year old children and is part of the High School child development curriculum. Click here for more information.
New Course - SAT Prep Elective
Click here for information on how to enroll in the new SAT Prep elective course.
Professors in Residence Program
Hopatcong Borough Schools welcomes our Professors in Residence from William Paterson University. Click here for details.
Upcoming School Calendar
DA

10/2 : DA Fall Picture Day

HBS

10/6 - 10/10 : Week of Respect

HBS

10/13 : School Closed -Teacher In-service

HBS

10/20 - 10/24 : Violence Awareness Week

DA

10/21 : Meet the Candidates BOE DA 7-9 pm Multi-Purpose Rm

DA

10/24 : HMX, TT, DA 1st Trimester Progress Reports

HBS

10/27 : Reg. Bd of Ed. Mtg., 7 pm, Ad Bldg

DA

11/3 : Books & Beyond Begins
Principal's Message
Dear Durban Avenue Parents and Students,
As we begin the 2014-2015 school year, the staff of Durban Avenue Elementary School looks forward to welcoming your returning or first time student to our school. As part of the Hopatcong School District, we hold high expectations for success and achievement for all our children. On behalf of the staff and district, I would like to welcome you to the Durban Avenue Educational Family.
A new school year is always exciting. Our focus will be on providing each child with new challenges that will result in a rewarding school experience. Academic emphasis on the core content areas of reading, language arts, science, social studies, and math will remain a priority as well as providing a learning program that builds on each year to reach local and state standards. Instruction in the fine arts, technology, and physical education complete our program providing each student with the opportunity to develop areas of interest and skill.
The school day begins promptly at 7:55 AM. Walking and parent drop-off students should not arrive any earlier than 7:40. Partner with us teaching your child responsibility by being on time to school and having great attendance. Children will be dismissed starting first with the bussed students at 2:20 and then the walkers and pick-ups.
Our Back-to-School nights are Monday, September 22nd for Grade 4 and Tuesday, September 23rd for Grade 5 beginning at 7:00 p.m. I encourage you to join us at school activities and participate in our school programs. Please utilize the updated district website, www.hopatcongschools.org/da regularly. I encourage you to join us at school activities establishing strong foundations and being positive role models for your children.
If you have any questions, please do not hesitate to call. I look forward to working with you and your child throughout the school year to provide a productive and safe learning environment that supports student success.
Sincerely,
Jeffrey Hallenbeck
When May My Child Return to School After Ilness?
Anti-Bullying Coordinator

Anti-Bullying Specialist

Ms. Gina Cinotti

Mrs. Linda Padula

973-770-8863

973-398-8966

Hopatcong Borough Schools

P.O. Box 1029

Hopatcong, NJ 07843
Please visit the "NCLB Letter" by clicking here to view the Parent Right To Know letter for No Child Left Behind from the building principal.