Durban Avenue Elementary School
Mrs. Tracey Hensz
Principal
Mrs. Annette Grieco
Secretary
(973) 398-8805
Mrs. Pamela Cavallo
School Nurse
(973) 770-8882
Attendance
(973) 770-8888
News Flash
This area is better with Adobe Flash.
Click here to get the free Adobe Flash Player
Season of Hope - Project Toys for Teens!
Project Self Sufficiency and partners are teaming up to offer the 2015 Season of Hope Toy Shop! Please click here for more information!
Technology Center Open

The Hopatcong Borough Schools Technology Center is a free computer lab open to the public after school. It is open Monday through Thursday between 2:15 and 6:30pm. Students are welcome to work on homework, collaborate on group projects, use the internet, check email and print assignments.
Little Chiefs Preschool Orientation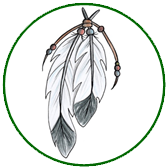 The Little Chiefs Preschool is still accepting applications! Click here for more information on the program!
Technology Connections

Technology Connections helps illuminate the latest technology and resources available to parents & students. In October, 2015, we discuss the new way to access digital textbook materials and how to deposit money on your child's lunch account online. Click here to learn more!
Parent Advisory Committee
Parents of all school level students are invited to become a part of the Parent Advisory Committee to further create the vision and goals of the district. Click on the image above for more details.
Superintendent's State of the District Report
On behalf of Superintendent Randina, please click here to view an important letter regarding the State of the District Report.
Fall 2015 District Newsletter
To View the Fall 2015 District Newsletter click here!
Upcoming School Calendar
DA

12/11 : Progress Reports

HBS

12/14 : Board Meeting, 7p, Admin Bldg

HBS

12/14 : Early Dismissal - In-Service Day

HBS

12/23 : Early Dismissal - Teacher In-Service

HBS

12/24 - 1/1 : Holiday Recess -Schools Closed

HBS

1/4 : Board Reorg Meeting, 7p, Admin Bldg

HBS

1/4 : Schools Reopen

DA

1/11 : HEPTO Meeting at Durban Ave., 7 pm
Principal's Message
Dear 4th and 5th Grade Students:
This newsletter entry has been written just for you, my wonderful 4th and 5th grade students. November is a time to reflect and to be thankful for all that we have. Sometimes, boys and girls, we get so caught up in thinking about the things we do not have that we forget all the wonderful things we currently do have right in front of us.
I want each and every one of you to stop right now and think about all the wonderful things to be thankful for in your lives. I will share some of mine. My list is much longer but here are just a couple.
I am thankful for:
My family….My husband, Bryan, my sons Jake and Jared.
My Health…..I feel good each and every day.
The opportunity to be your Principal……I love being with you each day.
The staff at Durban Avenue……Do you realize how awesome your teachers are?
All my friends who provide me with belly laughs each day.
The beautiful color changing of the leaves which makes fall so special. They are a pleasure to look at each day.
Again, these are only a few….Boys and Girls, please be thankful for all that you have. Give your moms, dads, grandparents, your brothers and sisters a great big hug!
Happy fall, All!
Life is Good….Live it well. Happy Thanksgiving!
Love, Mrs. Hensz
Please visit the "NCLB Letter" by clicking here to view the Parent Right To Know letter for No Child Left Behind .
When May My Child Return to School After Ilness?
Anti-Bullying Coordinator

Anti-Bullying Specialist

Mrs. Jaime Walker

Mrs. Melissa Kennedy

973-770-8863

973-398-8805

Hopatcong Borough Schools
P.O. Box 1029
Hopatcong, NJ 07843
Please visit the "NCLB Letter" by clicking here to view the Parent Right To Know letter for No Child Left Behind from the building principal.