Durban Avenue Elementary School
Mr. Jeffrey Hallenbeck
Acting Principal
Mrs. Annette Grieco
Secretary
(973) 398-8805
Mrs. Pamela Cavallo
School Nurse
(973) 770-8882
Attendance
(973) 770-8888
News Flash
This area is better with Adobe Flash.
Click here to get the free Adobe Flash Player
Little Chiefs Preschool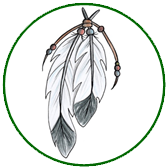 This preschool program is open to 4 year old children and is part of the High School child development curriculum. Click here for more information.
New Course - SAT Prep Elective
Click here for information on how to enroll in the new SAT Prep elective course.
Professors in Residence Program
Hopatcong Borough Schools welcomes our Professors in Residence from William Paterson University. Click here for details.
Upcoming School Calendar
HBS

9/4 : School opens

HBS

9/4 : School opens

HBS

9/22 : Reg. Bd. Mtg. 7 pm, Ad. Bldg.

DA

9/22 : DA Back To School Night, 4th Gr. 7 pm

DA

9/23 : DA Back To School Night, 4th Gr. 7 pm

DA

9/23 : DA Back to School Night - Gr. 5, 7 pm

DA

9/24 : DA Back to School Night - Gr. 5, 7 pm

DA

9/29 : HEPTO Mtg. HMX, 7 pm
Principal's Message
Dear Parents:
I would like to thank the entire school community for their support and contributions in making this past year a memorable one for the children. Special thanks must go to all the parent volunteers who unselfishly gave of their time and energy to provide the children with that "something extra" throughout the school year. Also, I would like to thank our HEPTO volunteers for organizing our Picture Days, Book Fair, Holiday Boutique, Field Day, assemblies, and always being there ready and willing to lend us a helping hand.
The 2013-2014 school year has brought many exciting changes and challenges for each of us. I look forward to the opportunities that lie ahead and, most importantly, in ensuring that your children receive the best education possible.
Sincerely,
Lewis V. Benfatti
Principal
When May My Child Return to School After Ilness?
Anti-Bullying Coordinator

Anti-Bullying Specialist

Ms. Gina Cinotti

Dr. Donna Jean Lynott

973-770-8863

973-398-8966

Hopatcong Borough Schools

P.O. Box 1029

Hopatcong, NJ 07843
Please visit the "NCLB Letter" by clicking here to view the Parent Right To Know letter for No Child Left Behind from the building principal.